SOL Republic, for the first time
I love music.  I love more when I could appreciate the music in various ways.  My dear brother very kind to give me a gift of his former Altec Lansing THX sound system when we moved to our previous house, for us to watch movies on our DVD player.  BTW, my brother bought that set to play games on his Sony Playstation.  I do not know much about sound, neither I know a lot about music, genre etc.  Ok, I may know a bit more than others, and I am still learning.
I dislike classical music, but I learn it when I first started playing the guitar.  I slowly like it.  I also used to buy the season passes at Dewan Filharmonik for our sons, which they do not know anything on almost all the performance.
I like pop music, but I can only handle so much, other than Lady Gaga, Kei$ha etc.
Slowly, thanks to KCRW, I discovered so many Indie bands and musics which I pretty fall in love with, now.
So, why am I sharing this?  Because to appreciate this music, you need a great tool or equipment to present them – sound system such as speakers, earphones.
I find it hard for me to spend like my brother on home theatre etc.  So I would spend wisely on earphones instead.
In my recent work trip in Singapore, I went shopping at retail outlets for a great pair of earphones, one that must works well with my MBP, with volume control, next track, etc.  And, of course, can serve as handsfree for my iPhone.  I wanted to get Shure, while at Epicenter SG.  But the earphones I like does not come with the control I wanted.  Then I found Bose, Klipsch and Beats by Dr. Dre.  They are nice but really pricey.
While walking to the departure gate at Changi Airport, I saw an outlet displaying many earphones and headphones.  In less than 5 minutes, I bought the SOL Republic AMPS.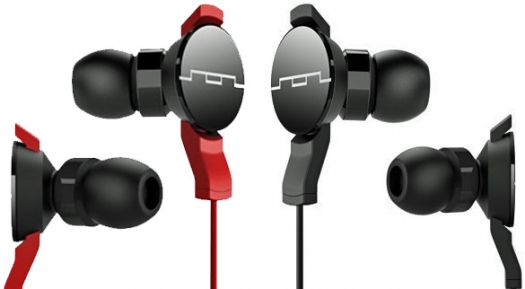 It was selling at SGD111, without tax.
So far, I have tested the earphones on tracks by Bach, Beethoven, Mozart for classical, Birdy, Alicia Keys, Green Day, Gotye, Lana Del Rey etc for current music, Indie by M83, Jessie Baylin, Arcade Fire, Bon Iver, Fleet Foxes etc, and gospel music by Hillsong United, what I have noticed:-
1. The noise cancellation is to shield the external noise.  But I could still hear when someone is talking to me.  Of course when I put the music on pause
2. Clarity is definitely working better than Logitech UE which I already have it for more than a year.
3. Light weight.  Could be fragile, so may need some care
4. For phone conversation, it may not have been working as great as Logitech UE, or even Apple EarPods.
I was using while I was running on the treadmill this morning, it stays tightly in my ears, unlike Logitech UE which occasionally dropped out, over long period of wearing.
Overall, a great pair of earphones, highly recommended.